Your EASY PARK & FLY advantages at the airport
---
No searching for a parking space: guaranteed and secure parking at the airport by reserving a parking space
Full flexibility: through free rebooking, cancellation or extension of the parking space
Komfort und kurze Wege: inklusive bequemen Flughafen Shuttle, direktes Terminal Parken oder Valet Parkservice
Comfort and short distances: including a convenient airport shuttle, direct terminal parking or valet parking service
Parking price guarantee: no surprises at the parking ticket machine or additional costs on site
Relaxed and stress-free: Exclusive combination offers e.g. airport parking lot with hotel accommodation
Hotel at the airport: A pleasant start to your trip can be so easy, with EASY PARK & FLY
---
With EASY PARK & FLY you can book your
hotel at
the airport from the
comfort of your own home before you start your trip. Relaxation instead of thrill: Until now, you've wondered before every trip whether you'll make your flight. Save yourself the stress of getting there and start your vacation a day earlier. Our shuttle will take you directly from the parking lot to the terminal and pick you up again after your return flight. All this without extra costs. Your flight is delayed? No problem. Our airport shuttle runs 24 hours a day, every day of the year.

No need to search for a parking space: Book a parking space in peace and quiet before your trip with no hidden costs
Free transfer from the car park to the hotel and the terminal
Secure parking space: illuminated & fenced
24/7 shuttle service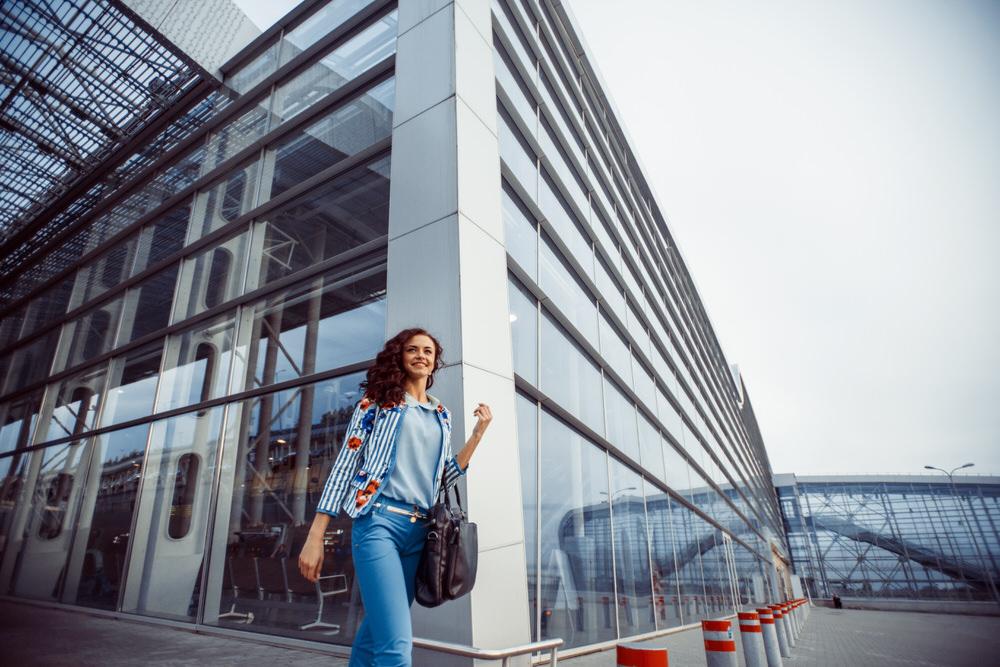 Overnight stay & parking can be so easy with EASY PARK & FLY be
---
Book, park, fly. It couldn't be easier. With EASY PARK & FLY, pre-trip stress and the search for a parking space are a thing of the past. You spend a relaxed night at the hotel. Your car is safely parked in our parking lot directly at the airport. Until your vacation or business trip is over. Concentrate on the important things and look forward to your destination. We take care of your car
Search for a hotel at the airport now
---
EASY PARK & FLY FAQ
---
What does parking at the airport cost?
The price of parking at the airport varies. It is more expensive during the peak season and when there is a higher demand. You can save money if you book earlier.
Where do I park at the airport?
It is best to park in a secure parking lot at the airport. Your car will be safe there. Theft or vandalism are very unlikely there.
Can I park for free at the airport?
These times are over at most airports. Easy Park & Fly offers you a secure parking space at a fair price. And your car will not be towed away after your vacation.
Is it possible to stay overnight at the airport directly?
That depends on the airport. Wherever possible, Easy Park & Fly offers you a suitable hotel with a shuttle to the terminal.
I am arriving the night before, can I stay overnight and park at the airport?
Yes, you can stay overnight at many airports. Almost everywhere there are hotels that cater to these overnight stays. You can book parking and hotel directly through Easy Park & Fly.
Hotel at the airport: parking and overnight stay directly at the airport
Hotel at the airport: flying without stress. Whether it's a business trip or a flight to your vacation, we at Easy Park & Fly make your trip as comfortable as possible
We asked ourselves when travel becomes stressful? And came to a clear answer. Traveling, whether by plane or not, becomes stressful whenever your plan falters. Traffic jams, road closures, or train cancellations are such stressful moments on your trip that can derail your vacation or next business meeting. This causes stress. It doesn't have to be
Business trip or flight to vacation: hotel at the airport
Drive to your airport in a relaxed way. Park your car in our secure parking lot. Enjoy the evening before your flight, calmly prepare for your appointments with your business partners.
You are not on a business trip, but looking forward to the flight to your well-deserved vacation? Then you've done everything right. In principle, your vacation starts one evening earlier. Look forward to your flight to your vacation destination
The partner hotels of Easy Park & Fly are always located in the immediate vicinity of the terminal. So nothing can go wrong. On time before your departure we will pick you and your luggage up and our shuttle will reliably take you to the departure terminal
From the hotel to the plane with a smile
Our drivers are of selected friendliness. They put you in the right mood for the best weeks of the year even before your flight. But also on the business trip this friendliness makes you look forward to your next flight. But even better than reading these experiences in our positive reviews, experience it yourself
Overnight stay and parking directly at the airport
With the hotel overnight stay before the flight in direct proximity to the airport you do everything right. Why stress unnecessarily? It won't improve your negotiating results on your business trip, nor will it sweeten your vacation. The unpredictability of the journey only calls both into question. In the worst case, a missed flight can mean the total loss of your vacation or business trip
Therefore our airport tip: Book your hotel at the airport now with a cheap parking space. And enjoy your trip from the beginning. No matter who is waiting for you. These people will thank you. Because negotiations and vacations are twice as much fun when you're not stressed, we promise.